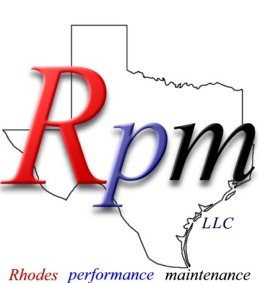 Air Conditioning Without Air Quality is Only Half the Job.
Rhodes Performance Maintenance does it all! Rpm, LLC is a licensed and insured Texas HVAC contractor and Accredited by the Better Business Bureau.
 Rpm provides quality Commercial & Residential HVAC services and has over 25 years of field experience.
Rpm, LLC is a NADCA (National Air Duct Cleaners Association) Certified HVAC Duct Inspection, Restoration, & Maintenance Company.
 Rpm has over 12 years of experience in performing NADCA certified services for commercial and residential properties. We provide state wide commercial services. Our residential services are limited to West, Northwest, Southwest and North Houston. We also provide services in the following Counties -Austin, Montgomery, Waller & Washington.
Rpm, LLC is certified by NADCA in the following:
– Certified Ventilation System Inspections
– CVI Ventialtion System Mold Remediator
– VSMR Air System Cleaning Specialist
– ASCS
Rpm also provides additional services. Please visit our Residential, Commercial or IAQ Service pages for a more information regarding Rpm services. If you would like to schedule an appointment for a Free Estimate please call the phone number below. 979-865-9842 Office Hours: Monday thru Friday 8:00 am to 5:00 pm