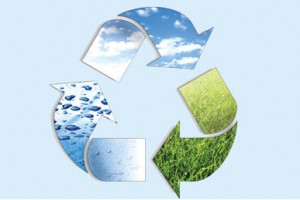 Rhodes Performance Maintenance (Rpm), LLC is a Texas-based corporation started in 2006 to provide excellent HVAC Inspection, Restoration, Duct Cleaning, fire/fire smoke damper testing and repair services for Commercial, Medical and Industrial facilities.
Rpm, LLC is a licensed Texas Air Conditioning contractor and a member of the National Air Duct Cleaners Association (NADCA). Rpm staff members maintain current NADCA certifications as:
Certified Ventilation System Inspector (CVI)
Air Systems Cleaning Specialist (ASCS)
Ventilation System Mold Remediator (VSMR)
Rpm specializes in performing site surveys, work plan development, complete HVAC system restoration and cleaning for small and large facilities. Our current client list includes Fortune 500 Companies, Property Management Companies, Local, State, and Federal Governments, Schools, Medical Facilities, Industrial Facilities, and subcontracting to other HVAC Mechanical Companies.
No Job is too big or too small for our clients. Rpm, LLC is the best choice for all your HVAC environmental needs. Rpm can perform the following services for your facility:
Total HVAC System Inspection, Assessment and Reporting Services

Total HVAC Unit Restoration, Repairs, Cleaning and Coating Services

Total HVAC System Commercial Duct Cleaning, Remediation and Coating Services

Customized HVAC System IAQ Maintenance Programs

HVAC Internal / External Insulation Repairs & Replacement

HVAC Fire/Fire Smoke/Smoke Damper Testing, Inspection and Repairs

UV Lighting for HVAC systems

Dust Cleaning for Ceilings and Rafters

Combustible Dust Cleaning Services for Industrial and Manufacturing Facilities

Commercial Kitchen Grease Hood and Grease Duct Cleaning

–

Including Pollution Control Systems
Rpm performs work all over the State of Texas and travels to other states as required. Rpm, LLC, has over 28 Years of experience in performing & managing and commercial HVAC Maintenance/Repair projects and over 12 years of experience in executing large IAQ Projects and HVAC cleaning, remediation, renovation and repair projects for the US Army Corp of Engineers, US Army Medical Command, US Navy, State & Federal Government Projects, and Fortune 500 Companies throughout the Central & Eastern United States.