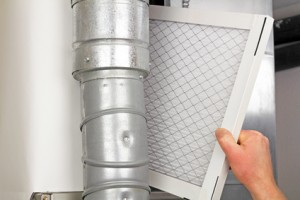 Rpm, LLC is a NADCA certified Ventilation System Inspector. HVAC inspections should be performed on a routine basis and are recommended by ASHRAE, EPA, NFPA and NADCA.
………
HVAC systems should be inspected to assess the cleanliness of the system. The inspection process will reveal the presence of dirt, obstructions, excess moisture and microbial contamination that might affect system performance or occupant health and comfort. The inspection involves visual examination of the critical HVAC system components. The inspection process may include the installation of access points to facilitate visual examination. Other means, such as borescopes, cameras and robotics may be used to determine the overall condition of the HVAC system.
……………
In general, an HVAC system inspection is undertaken so that the facility or maintenance manager know whether the HVAC system performance is compromised due to buildup of particulate, microbiological contaminants or due to physical degradation of key HVAC system components. This is key to sustaining acceptable IAQ within a facility.
……..
Rpm, LLC has over 28 years of experience in maintaining commercial HVAC systems. Rpm understands the various system designs found in commercial facilities and how they operate. Our inspections will compliment or improve your maintenance program by providing key system information. This information will include internal particulate levels and / or the presence of microbiological contaminants. Rpm also inspects the physical condition of internal surfaces and components to include air handling units, fans, coils, drain pans, dampers, duct systems and various other components. Rpm will provide a detailed report to the customer that includes, photographs, written findings, system operational deficiencies and recommendations for each system inspected.